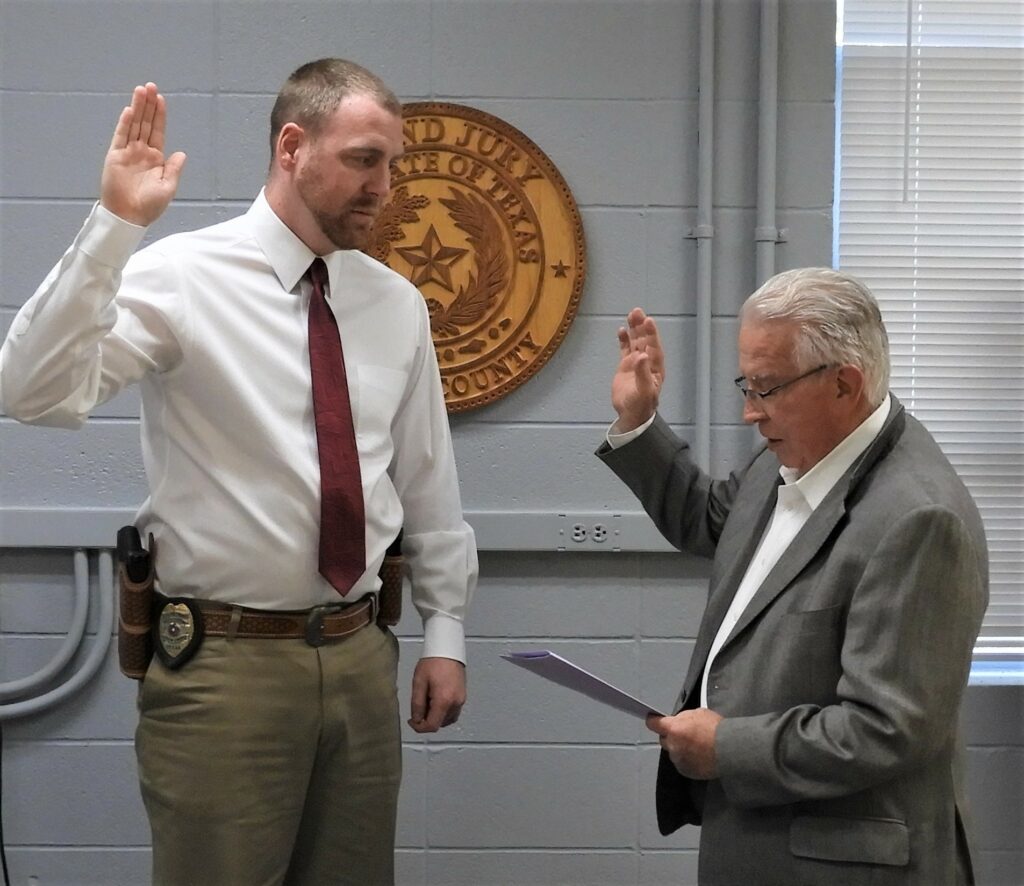 (Bonham, Texas—January 3, 2023) Richard E. Glaser, Fannin County Criminal District Attorney, is honored to announce the appointment of Jon McCann as Criminal Investigator. Mr. Glaser swore in the new Criminal Investigator on Tuesday, January 3, 2023. Criminal Investigator McCann's duties will include those described by Texas Government Code – Section 41.109 and are as follows:
An investigator appointed by a prosecuting attorney has the same authority as the sheriff of the county to make arrest anywhere in the county and to serve anywhere in the state warrants, capiases, subpoenas in criminal cases, and all other processes in civil or criminal cases issued by a district court, county court, or justice court of this state.

An investigator is under the exclusive authority and direction of the prosecuting attorney and is not under the authority and direction of the sheriff. The prosecuting attorney is responsible for the official acts of his investigators and has the same remedies against his investigators and their sureties as any person has against a prosecuting attorney and his sureties.

An investigator may not draw a fee of any character for performing a duty prescribed by this section.