RICHARD GLASER
CRIMINAL DISTRICT ATTORNEY OF FANNIN COUNTY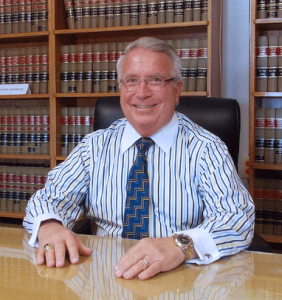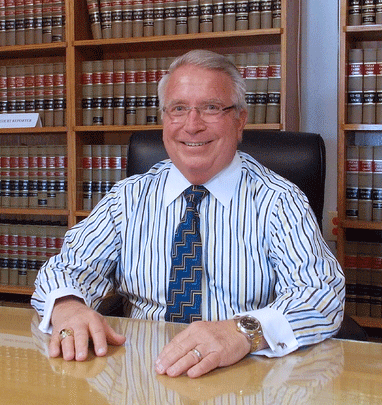 For over 40 years Richard Glaser has been licensed by the Texas Supreme Court to practice law. Other courts to which he has been admitted to practice include the United States Supreme Court, the U.S. District Courts of the Eastern, Northern, Southern, and Western Districts of Texas as well as the U.S. Court of Appeals for the 5th Circuit, New Orleans, Louisiana.
His public record includes the following: Selected as Briefing Attorney by the Honorable Joe J. Fisher, Chief Judge of the U.S. District Court for the Eastern District of Texas and selected as the first Briefing Attorney-Law Clerk for the Honorable William M. Steger, U.S. District Judge, Eastern District of Texas.
His service in Fannin County includes his time as prosecutor for both the City of Bonham and the County Attorney's Office of Fannin County. He served as legal counsel for the Fannin County Commissioners from 2001 until his election as County Attorney for Fannin County in 2004. He has been honored to serve all the citizens of Fannin County as the prosecuting attorney representing the state in both misdemeanor and felony criminal matters in Fannin County since January 1, 2005.
Glaser's experience of over 30 years in private practice throughout Texas helped shape his ideas on how to improve the efficiency and integrity of the criminal justice system in Fannin County. He uses his office resources to make Fannin County safer and ensure justice is served in a firm and fair manner.
Glaser has served as a Fellow of the Texas Bar Foundation, is a long-time member of the College of the State Bar of Texas; he is a member of Rotary, Kiwanis, and Lions organizations; and he is honored to serve on the board of directors of both the Fannin County Family Crisis Center and the Fannin County Children's Center.
With the support and help of the County Commissioners, Glaser is joined by his team. Please click here for a list and contact information for the District Attorney's office.