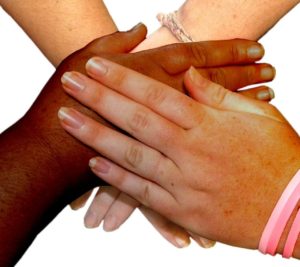 Fannin County Criminal District Attorney's Office's Victim/Witness Assistance Division addresses the needs of people directly affected by crime in Fannin County.  The program educates the crime victim and their family about the criminal justice process and provides information about social service agencies that can best handle their needs. Additionally, the program helps witnesses navigate through trial process.
After a case is accepted for prosecution by the Criminal District Attorney's Office, a victim assistance coordinator sends an initial contact packet to the crime victim. The packet contains informational brochures, a victim impact statement, and information about the Victim Information and Notification Everyday (VINE) program. They also receive information about and an application for crime victim compensation or property restitution, if applicable.
A victim assistance coordinator can assist in providing information on court dates, jail status, disposition information, and referrals to available social service agencies. The coordinator may also assist in completing forms and explaining general court process and procedures.  The victim assistance coordinator can accompany the victim to court or meetings with prosecutors and investigators.  The Victim Assistance Division provides a comfortable, safe and secure waiting area, away from the courts and media where victims and their families can relax and feel secure during court proceedings.
The victim coordinators work closely with other agencies to provide referrals to victims of crime.
If you are a victim in a case that is pending in Fannin County, you can contact:
Patty Kreider --Victim's Assistance Coordinator  903-583-7448
We are located on the third floor of the Fannin County Courthouse.  Please have your case number handy.
For information on obtaining protective orders, please click here for the Protective Order Division of the Fannin County District Attorney's Office.
Fannin County DA Resources for Victims of Family and Domestic Violence:
Below are links to external sites, which open in a new browser tab.
The Fannin County Criminal District Attorney's Office is not responsible for the content or the privacy practices employed by other sites.